Welcome to the Washington State Troopers Association website. The website has been designed for use by the general public as well as our membership. You are welcome to visit the WSPTA store for WSPTA-related merchandise or visit the other areas of the site to get information on the Washington State Patrol and the WSPTA.
2017 James Saunders Memorial Golf Tournament
The 15th Annual Jim Saunders Golf Tournament will be held at the Highlander Golf Club in Wenatchee on July 14, 2017.
Money that is earned is given to the The Behind the Badge Foundation. This money comes from sponsors, live & silent auctions, and the raffle.
Thank you to all those that participated and to the sponsors for their participation in the tournament!
Download the golf tournament registration form and get signed up early! Tee times fill-up quickly.
Donation Solicitation Warning
The WSPTA is currently NOT conducting residential fundraising. Any phone calls or solicitations made to your home will not be from the WSPTA and should be considered fraudulent if the callers represent themselves as representing the WSPTA.
However, if you are a business and received a call from the Trooper Magazine (Brent Wyatt West out of Spokane, WA) this is legitimate and your donation would be greatly appreciated.
WSPTA Benefit Organizations and Scholarship Recipients (2014 & 2015)
Advertisers in the Washington Trooper Magazine has helped support the following organizations whom WSPTA members have been actively involved with over the last two years. Their advertisements in the Washington Trooper Magazine also helps support the WSPTA scholarship program.
See organizations and scholarship recipients.
WSPTA Donates to Help Others
The Washington State Patrol Troopers Association donated money to the River of Life Fellowship Church in Kent to assist families with food for the holidays.
A thank you letter from Administrative Pastor Bill Bochsler.
Support the Hanger Family
On August 6, 2015, the Washington State Patrol (WSP) lost one of our own. Detective Brent L. Hanger, suffered from a medical episode while following up on a tip regarding a marijuana grow in Yakima County.
Detective Hanger was hired by the WSP on July 9, 1998, and commissioned on March 1, 1999. He graduated with the 82nd Trooper Basic Training Class and was assigned to District 7 Burlington. Detective Hanger was a detective for eight years and was assigned to District 7 in Whatcom County his entire career. He was well liked, respected, and loyal to his family, as well as his WSP family.
On November 27, 2000, Detective Hanger received the Award of Merit for assisting in saving the life of a suicidal person.
Detective Hanger was a native of Washington and is survived by his wife, six children, and a host of family and friends. He was loved and will be missed tremendously by all that knew him.
Donations wanting to be made in Memory of Detective Brent Hanger can be sent to the Washington State Patrol Memorial Foundation.
A GoFundMe site for Brent Hanger's family has been set up: GoFundMe - Hanger Family
Trooper Fighting Cancer Needs Assistance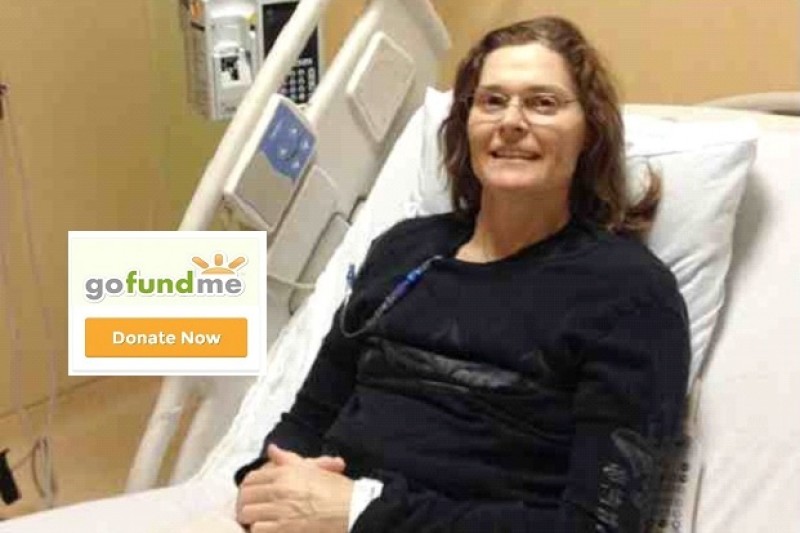 In May of 2012 Renee was diagnosed with a rare cancer called Multiple Myeloma. Multiple Myeloma is a cancer of your plasma cells, a type of white blood cell present in your bone marrow.
In early 2013 she underwent an Autologus Stem Cell Transplant which put her into remission for 24 months.
In Early 2015 her cancer returned and more aggessive than ever.
Unfortunately with the aggressive form of Multiple Myeloma she has and her reduced kidney function there are really no other chemotherapy drugs out that she can use at this time so we have to move towards transplant.
She will have undergo and Autologus Transplant (her cells) followed by an Allogeneic Transplant (Cells from a sibling match or an unrelated donor).
This was always an option but not one that she was willing to take in 2012 with her two children being so young. The intensity, severity, risks and uncertainty of a donor transplant were too great at that time; however at this point it is the only option.
You can go to bethematch.org and use promo code TrooperRenee and kits will be mailed to you and tested at no charge for people 18-44 to see if you are a match.
Visit Facebook page for updates.
Contribute at GoFundMe page.
WSPTA Members Serve their Communities
The Washington State Patrol Troopers Association has a long tradition in serving the citizens in the State of Washington. It is the commitment of the membership and executive board to reach out into the community to make it a better place. Read just a few stories about some of those successes or view a list of organizations that the WSPTA supports.